Coates Neighbourhood is centrally located in Milton and close to lots of amenities giving residents lots of options for dining, shopping and leisure activities.
One of the best reasons to live in Coates is that everything is close by! There are four large plazas conveniently located in (or on the border of) the neighbourhood with shops like Metro, Food Basics, Shoppers Drug Mart, Dollar Blitz. There's a veterinarian, optical, banks, dry cleaner and even a small 24 hour gym. Nearby restaurants include Symposium, Pizza Hut, Subway, Pizza Ville, Empire Wok, Pizza Pizza, Ned Divines and more. For those people that need their morning (and afternoon) caffeine fix there's a Starbucks and two Tim Hortons locations as well.
The homes in this area were built between 2005 and 2014. Homebuilders include Mattamy, Sundial and Conservatory Group. You'll find all styles of homes in this neighbourhood including two-storey townhomes, three-storey towns and detached.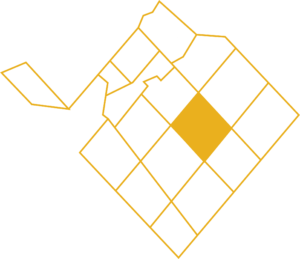 BOUNDARIES
Derry Road

Thompson Road

Louis St. Laurent Avenue

Ontario Street
PARKS
Coates Neighbourhood Park North (spray pad)

Coates Neighbourhood Park South

Bristol District Park (spray pad)

Coates Linear Park

Maguire Park

Burling Park

Winn Park

Featherstone Park
RESTAURANT & SERVICES
Little Hands Childrens Learning Centre
Tim Hortons
Holly Medical Clinic
Symposium Café Restaurant & Lounge
Pharmasave Holly Pharmacy
Pizza Hut
Firm Foundation
New Life Church
PUBLIC SCHOOLS
TIGER JEET SINGH
Regular Track JK-Grade 8
French Immersion JK-Grade 8
CRAIG KIELBURGER
Regular Track Grade 9-12
French Immersion Grade 9-12
CATHOLIC SCHOOLS
OUR LADY OF FATIMA
Regular Track JK-Grade 8
ST SCHOLASTICA
French Immersion
ST FRANCIS XAVIER CSS
Regular Grade 9-12
BISHOP P.F. REDING
French Immersion Grade 9-12